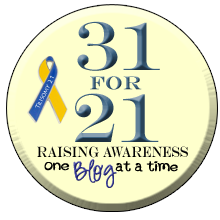 Grab This Button
Guess what tomorrow is?!
The first day of October! So we all know what that means - Down syndrome Awareness Month! So, once again I'm going to attempt to blog once each day in honor of this month. Hopefully, I will make it.
Enjoy all the other blogs!